Theater maker.
Story teller.
Originally intended for production as part of Opera Modesto's 2020 Summer Opera Institute, this new youth opera will now receive its world premiere as a whimsical movie for all ages! As the centerpiece of Opera Modesto's Story into Song Literacy Initiative, the final product will be subtitled in multiple languages and shared with schools and advocates as a tool for promoting literacy. Featuring a diverse cast of teen performers, The Race will be shot on location around California's Central Valley by multi-award-winning filmmaker The Creation Lab.
More information at
Carolina Stevens is an American theatre artist who has worked in theatre on four continents. Primarily a stage director, she has additional experience in stage management, playwriting, acting, singing, and arts education. As the child of two international opera singers, Carolina has been involved in the performing arts her entire life; in fact, her first production occurred when she was only 5-years-old and starred in a one-act play version of Mozart's opera The Magic Flute that she herself wrote, designed, cast, and helped direct. In many ways, that experience provided the blueprint for her future career, as she has continued to do a variety of jobs in many different theatrical mediums, including straight plays, musicals, Shakespeare, opera, and Commedia dell'Arte. Carolina graduated with honors from Southern Oregon University's Theatre Arts department, where she focused on Directing and Stage Management with minors in German and Business Administration.
​
Professional highlights include directing the national orchestrated premiere of the opera Mansfield Park for Opera Modesto, which was the centerpiece of the Modesto Jane Con and inspired a county-wide literacy initiative; directing an all-female production of Romeo and Juliet at Center Stage Conservatory; stage managing the first western-style opera in the country of Nepal (Arjuna's Dilemma by Douglas Cuomo with One World Theater); winning the prestigious Valley Talent Project talent competition; singing the Shepherd in Tannhӓuser, the first opera by Richard Wagner to be performed in the country of Albania; and her first original one-act, Buck, winning the Majestic Eight 10-Minute Play Competition.
Photo by Daniel DeRosa Medina
Oregon Fringe Festival
Photo by Nick Canepa
Romeo and Juliet (all-female)
Center Stage Conservatory Photo by Daniel DeRosa Medina
Show for Joe Concert
Master Class
Prospect Theater Project Photo by Eric Bjerke Sr.
Arjuna's Dilemma in Kathmandu
One World Theater Photo by Eric Garrison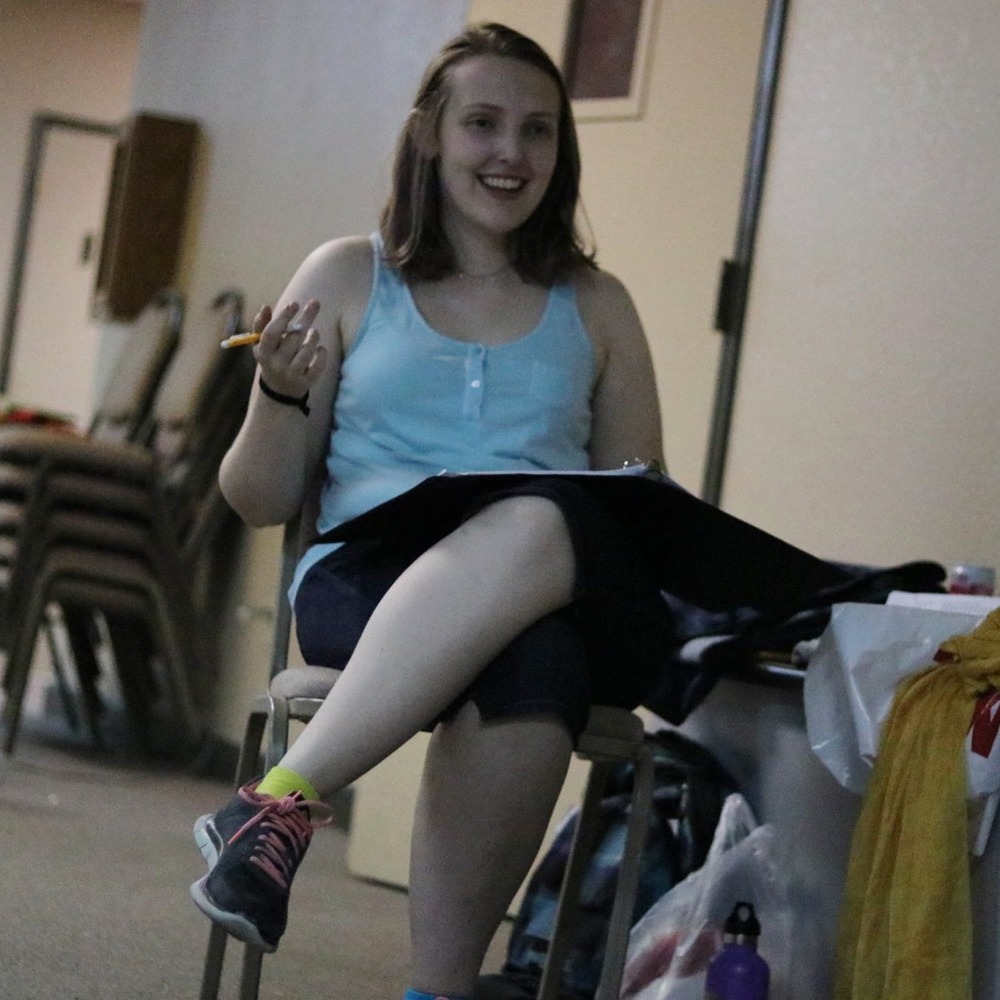 Directing Romeo and Juliet
Photo by Daniel Jose Medina
Stage Managing in Nepal
Photo by Eric Garrison
The Race (world premiere opera)
by Deborah Kavasch & Linda Bunney-Sarhad
Director
Opera Modesto, Modesto CA
January 2021
Stop Kiss
by Diana Son
Director
One World Theatre, Kathmandu Nepal
July 2021
​